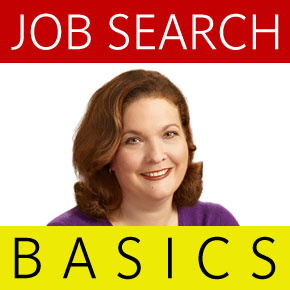 I just reviewed a resume for Carol, who's been out of work for 2 years without getting many interviews.  She sent out 200 resumes and got 2 interviews.  Yet she has more than 20 years of great experience as an Administrative Assistant.
When I saw her resume, I knew immediately why Carol isn't getting called for interviews.  She is not presenting herself well.  Her 'old style' resume presented just her experience and education, with each job followed by a bulleted list of responsibilities.
In today's job market, it's no longer enough just to list what you did/do.  You have to present yourself – tell a story that begins with you "framing" yourself as a specific kind of worker.
In resumes I create for clients, I develop a Profile that summarizes the person's core skills, the kind of impact they have using those skills, and the way they do things.  The profile contains adjectives, to give a sense of personality.   Here's what I wrote for Carol:
PROFILE:  Energetic, organized administrative assistant and receptionist.  Conscientious, detail-oriented problem-solver adept at managing varied relationships and satisfying customer needs. Operational knowledge of all office equipment. Committed and accountable team member who does what it takes to support company growth and operations.
(Caveat: I wrote this without consulting her, so she may not like it)
Then I included a second section – Skills (also known as Core Capabilities).  It's 3 columns with 4-5 bulleted words or phrases in each column – the abilities you bring to a job.  This puts right up front your skills and abilities.  These words and phrases are what's known as "key words" – meaning they will be the words a computerized program (or Applicant Tracking System – ATS) will seek.  People also look for your skills and abilities when they scan a resume.  The computer and people are looking for words and phrases that are in the job description for the job you apply for.
So the skills section can be changed a little bit so you are including key words from the specific job you want.  Just remember that any skills or abilities you include must be backed up by the content of the resume that follows.  If you say "team leadership" and the job description says "team management," change the phrase on your resume to "team management." It means essentially the same thing and will help your resume emerge as a match for the position.
While I added this section for Carol, I did remove something she had put at the end of her resume – the number of words she typed per minute.  It wasn't really fast (57 wpm). I told her: "It's not the fastest speed so it doesn't make sense to announce it and thus make someone NOT want to even interview you. Get the interview, take the typing test, and see what happens. It's not your job to disqualify yourself!"
The Profile and Skills are the general introduction to who you are, while the rest of the resume "proves" what they say by giving evidence of what you did.
My challenge in rewriting Carol's resume without talking to her was to portray some of her responsibilities as accomplishments or impact.  I didn't  do a great job of that because I don't have a lot of facts and especially figures.  Measurable accomplishments are really important in a resume – in fact numbers of all kinds are important. So I asked Carol to look at the resume and think about the following:
How many people do you work with now, how many did you work with before – people you supported, tenants you helped, calls you got, visits you got, volume of mail – anything and everything.
what kind of impact did you have? What got done because you did it? If you look at what you did, ask yourself "so what?" So what if I did that thing? What difference did it make that I did it?  
If you're wondering what kind of impact you had in your job, here's a simple example:  someone is in charge of the office supplies.  So what?
Well, the person organized the office supply ordering process and tracked what was used, so they could streamline ordering, reduce the variety of things they ordered, and therefore save money by ordering in bulk.  The bulleted accomplishment would read something like "Saved money in supplies by streamlining ordering process and purchasing bulk items preferred by majority of users."  The accomplishment is "Saved money."
I use a short paragraph to list the general responsibilities and scope of position, and only use bullets for accomplishments.  People look at bullets so use them wisely to get them to focus on your accomplishments and impact.  Because the best predictor of what you can do for someone new is what you did in the past.